OKKY'S CRIT SIDE STORY
17th March 2016
I thought my dreams of racing or riding again would have been shattered after an unseen t-bone crash occurred early Thursday morning. You can fast forward through an arduous 10 month recovery period, and I was finally back in the saddle riding the 2017 Road Nats Gran Fondo. 3 Months later in mid-April, Melbourne Cycling League (#MCLproud) were hosting a road crit in the lovely country town of Euroa, about an hour and a half north-north-east of Melbourne. Reaching out to co. Father of Soup Boys CC – Adrian suggested that I do it and give it my best shot. Having moved from WA to Vic 2 years prior, I had no car or form of transportation our into the countryside destination. At this point I decided I wasn't able to make the race, not realising at the time that Sir Don was keen on racing it as well, repping the SBC colours at his own debut crit too. 2 hours of smooth chilled out road trip tunes on THIS PLAYLIST Sir Don and I were ready to drop the hammer for the first time.
At this point we both had never raced before, and pleaded to King Wilko that we would try our best, not entering the race with ultra-high expectations. Looking around and just seeing the amount of locals supporting this race made me realise how humble and wholesome these country towns are, and how they truly embrace unique events like these. With the great set up done by the team at MCL, the race was ready to go.
On the starting line we noticed that we would be racing in a combined C and B Grade bunch due to time restrictions. Remembering that 1) I'd never raced before and 2) I'd just come out of a 2nd grade tear of the AC in my shoulder, stamina wouldn't be on my side this day.
King Wilko on the mic gave us the safety run down of the course, and we were off. Mid race commentary from Chief MC included a quick shout out to the Soup Famiglia, and for riders to watch out for me and my tatts, not realising I'd just been lapped 27 minutes into the race. Just over half race distance I got the shameful but safe red flag to peel off course as I was well out the back. Post race feels were on a high as I never felt so good to give a race a go. Watching Sir Don keep well in the bunch showed that for a crit-virgin his tactics were still spot on. Emotions remained high to see my best friend and my girlfriend support me in doing what I love most.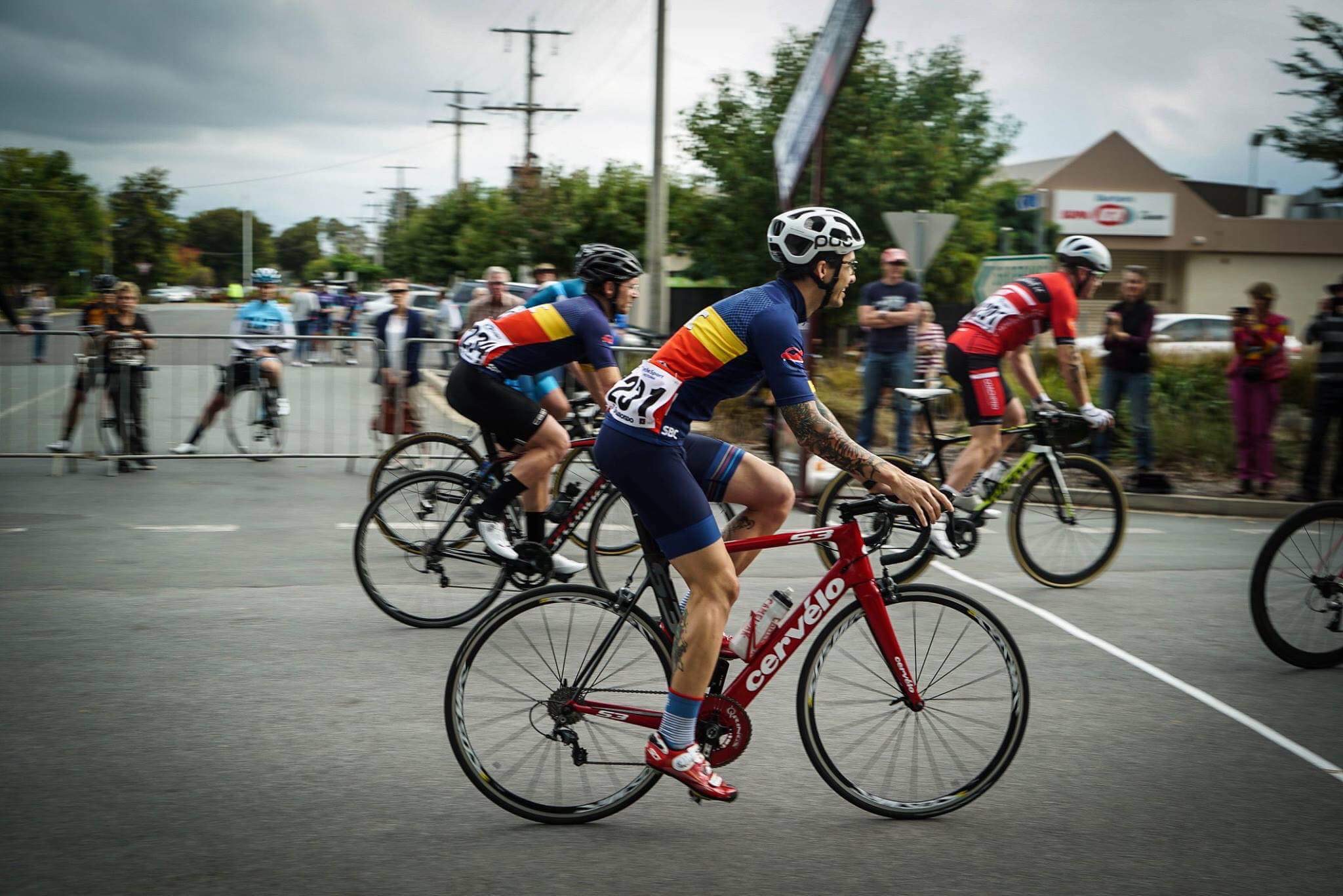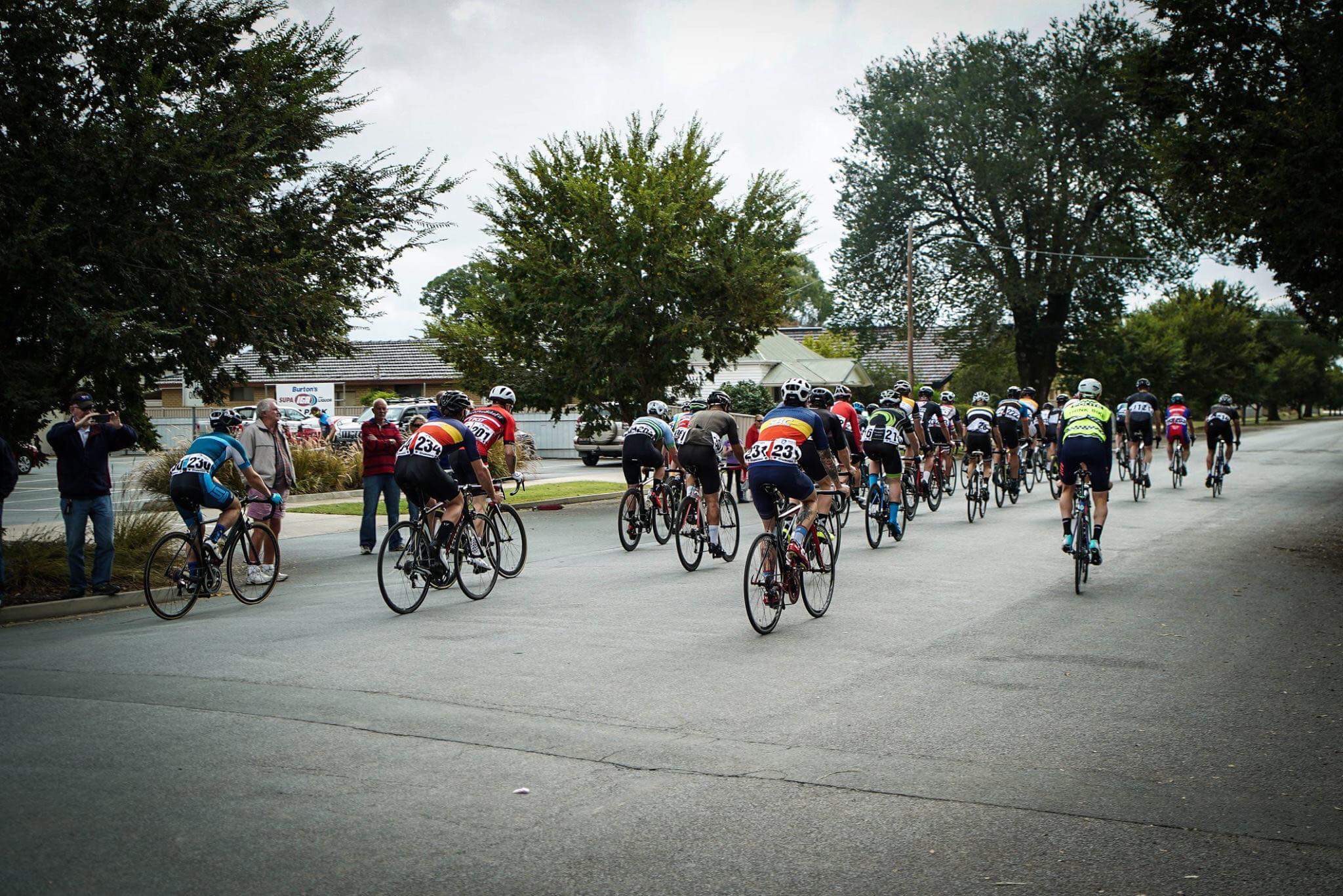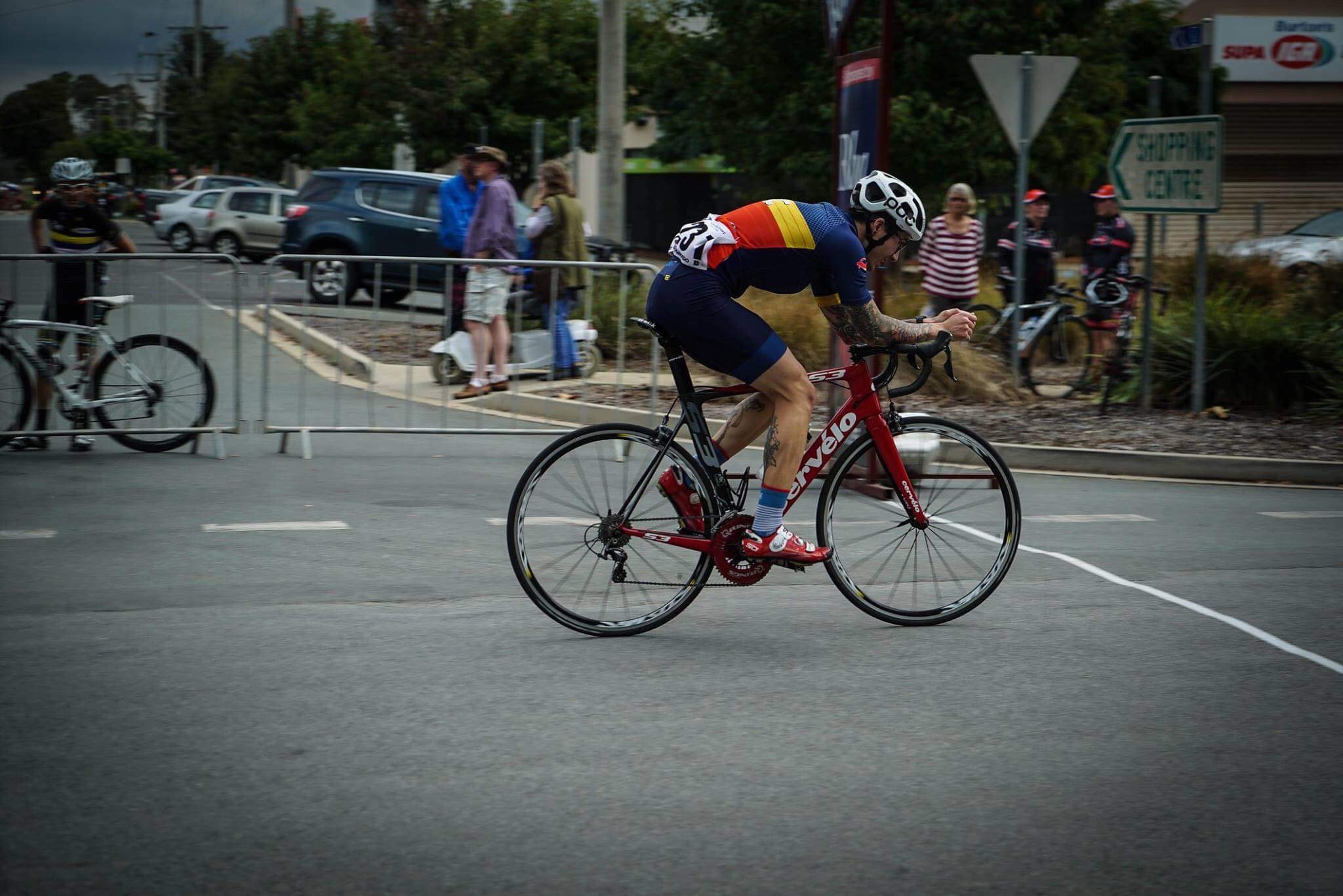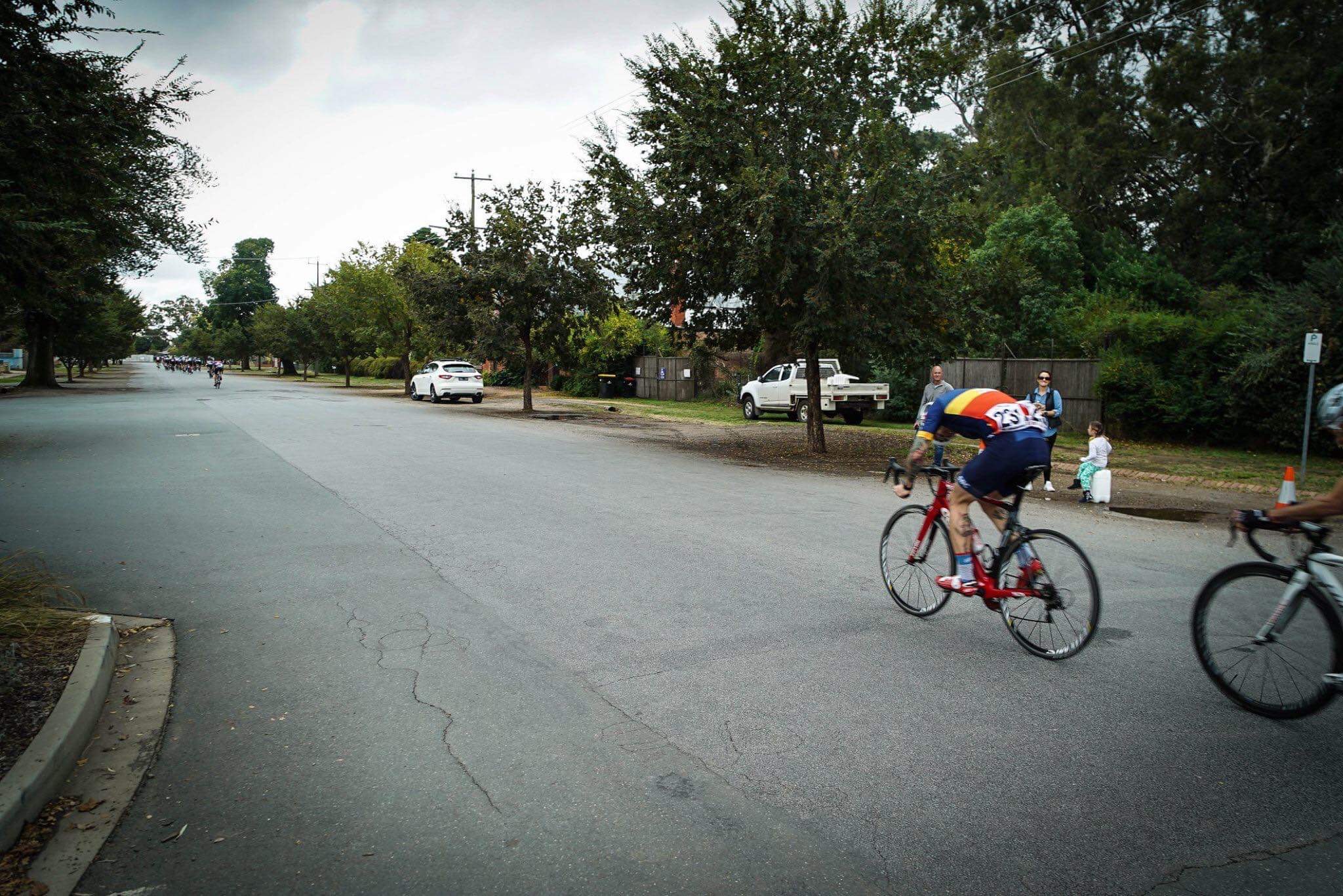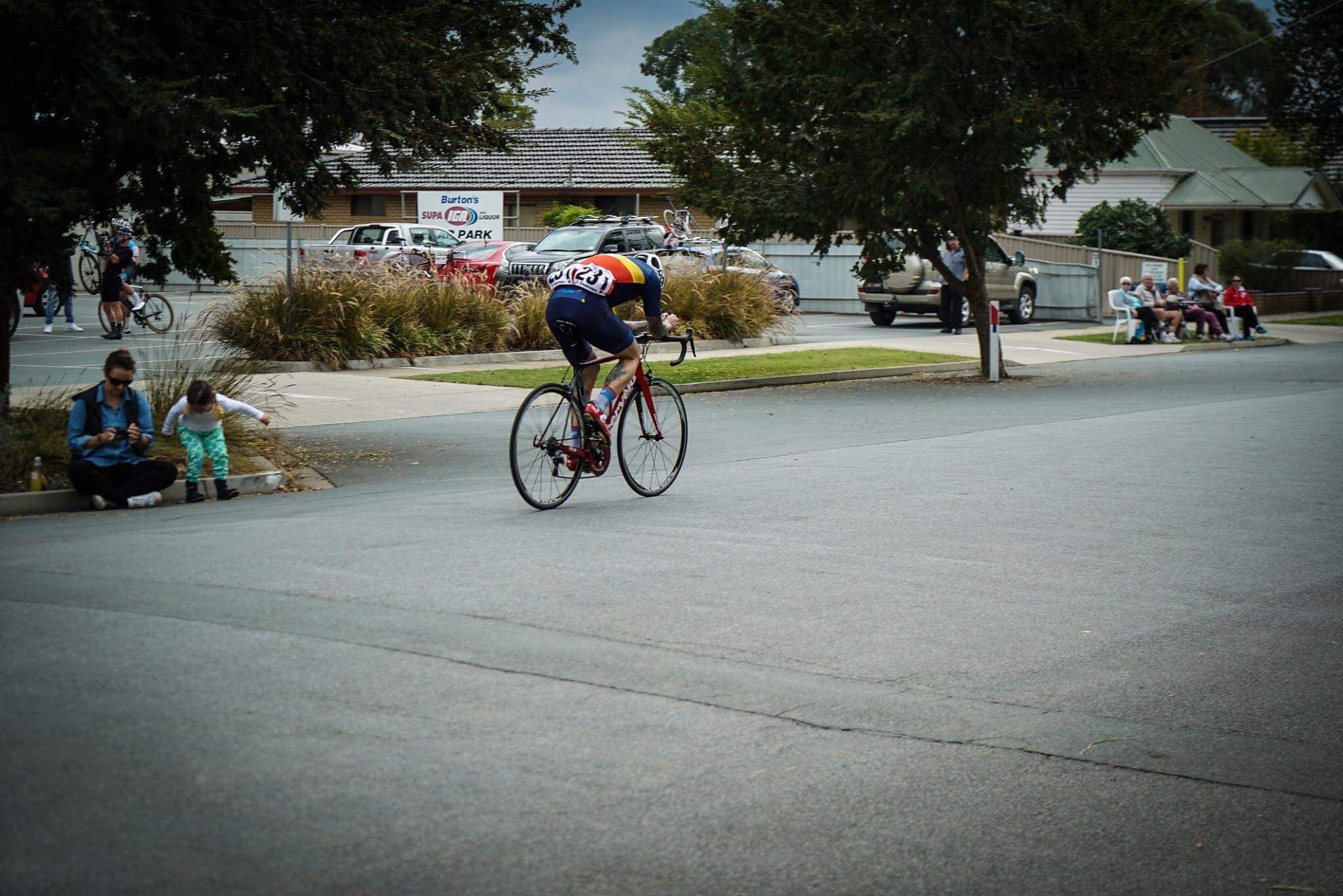 SPRING – SUMMER 17/18
After this amazing opportunity I decided to purchase a track bike to keep the race fever going. Riding in a bunch or with people around isn't my strong point as WA and the cycling scene wasn't the biggest compared to here in Victoria, but then again I always found myself riding alone. Given I was doing every track Tuesday, Ben Lehner and the Hunter Bros. suggested I give the summer crits at SKCC a go. That I would, slotting into D Grade at first.
Having both Ben and the Hunter Bros. team there to encourage and support my riding was truly inspiring. Our Commander in Chief, Fearless Directeur Sportif Harry was also there taking in the vitamin D, snapping some amazing shots of the racing before sneaking off for a cheeky gym session down the road.
Thinking that my track tactics could work in the same way on the road was proven wrong pretty quickly. As D Grade is the spot where most people start to get a feel of racing, I saw a wide array of talent, power and tactics – SKCC as one of the most popular weekly crits having a lot to do with this too. Being boxed in the peloton half way through the race I thought I was done for, with nowhere to go. Instead I kept my cool, centred myself and sat as calmly as I could in the bunch, waiting for my opportunity. That would come at Turn 3 – at this point I felt like I could attack and move up to the front half of the bunch. Then to the very front of the bunch. I took the lead for 2 laps, not giving any thought to what was behind me, just thinking I could hold that pace. Post race, Ferg asked me how I felt I went: "good, but nobody wanted to roll turns with me like they would on the track". Not knowing that track and road tactics were so different, Ferg suggested only being on the front for a corner MAXIMUM has made a huge difference and given me a better understanding of why NOT to hold a lap on the front.
Being introduced to Victorian racing has been an amazing experience. Its definitely a different game to my former life in Muay Thai. Cycling in all forms, car rage or not I do appreciate all the people I have met and the love and support everyone has given me, and continues to do so. I'm excited to finish off this crit season safe and strong, and to train hard in the off season to prepare myself for the return later this year.
Some personal shout outs to my friends that come down to watch and support me, and give me lifts home when my legs have cooked it. Hunter Bros. for their amazingly comfortable skin suits and wealth of knowledge in supporting me as they see a lot more in me than I do myself. Ben Lehner for being such a humble and caring person to me and others around him. Melbourne Cycling League for letting me be part of the family and representing all the good love you spread into the cycling community. Aaron and Sir Don for being my training partners on weekends, climbing the Dandenongs Elbow on my track bike, or pushing me to my limits. Commander in Chief Harry for always being there to capture the moment. The Soup Boys whether from VIC or SA for the warm welcome into the fam. Last but not least the father himself, Adrian – where it all began. Steve knew that we needed to cross paths at some point in our lives and I can't remember how we started talking (editors note: we were wearing the same MAAP socks in the workplace) but fast forward 3 years and here we are now. I can't thank you enough for our journey together through cycling. I wouldn't have met all these amazing people if I hadn't met you. You truly have a gift for cycling and creativity, and encouraging the spreading of it throughout the community. Cheers to all the quality San Pellegrino we can consume on the rides, I'm really honoured to be part of something positive in the community. Here's to next summer!