DIRTY DEEDS STAR CX'ED LOVERS
Like a pre-season cup, or in 2018's case; AFLX – the Victorian Cyclocross season begins somewhat experimentally, but always at the spiritual home of the sports discipline. Wrapping up a period of ultra-romance where Valentines Day was the filling to the weeks sandwich, Brunswick Velodrome played host to Star CX'ed lovers. Dirty Deeds CX put out the call to action was dress to impress, with some standard yet rapid fire races mixed in with the Blind Date Cup to round out proceedings.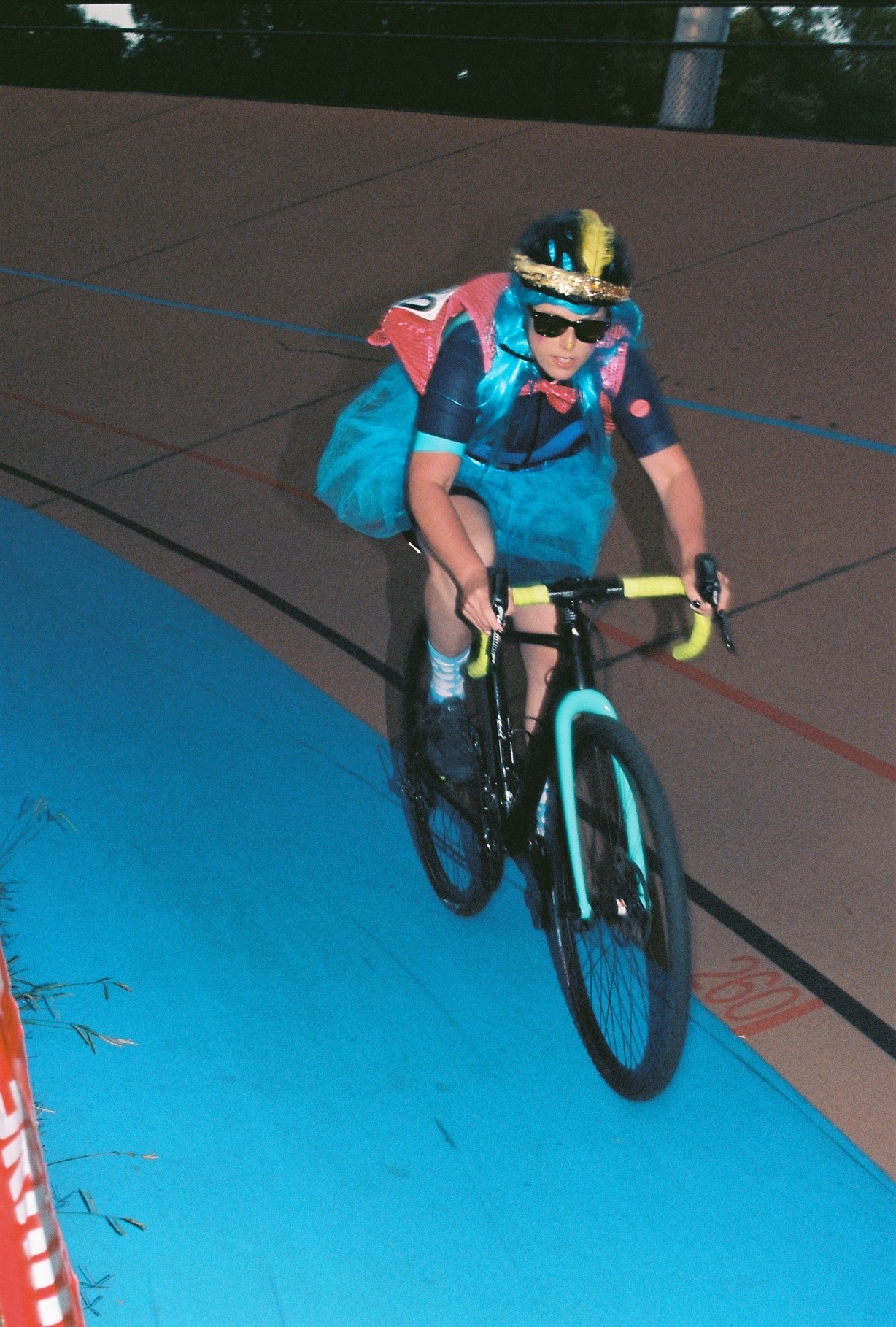 Everyone rolled in casually as they each finished work, lolly bags and Beatbox Kitchen on offer to spectators who largely lined the outside of the Velodrome banking for the premium view.
Ben put his legs to the test, keen to see if his work on the trails during the scenic commute home had paid off. It was also a chance to bust out the original VeloClub Soup Bæs CX skinsuit out for one of the last times, before a 2018 edition comes into production. Off track, Don, Adrian and Harry wielded cameras and green to a setting sun, with Cadbury Roses being given out, and plenty of proper good outfits being paraded. Digital photos come from Adrian's SD, film-a-plenty from Harry who was armed to the teeth with camera gear.